Michael Jackson:

I for one appreciate the stance on covid this site has taken. If the pandemic has taught us anything, it is how we interconnected we all are. The choices we make are not made in a vacuum. We must look out for one another, or we all suffer the consequences. A few still refuse this lesson, but many more have learned it. To be a part of a society means you follow society's rules. We all benefit.

in confused
1w
BA:

> When I finished laughing I realized that you are (most possibly unlawfully) demading my medical information Actually, in order to use TabNabber we don't need all your medical information just your covid vaccination card. And you must wear an N95 mask (properly, covering your nose and mouth) at all times and stand at least 6 feet away from your device. Also pants. Please keep your pants on. Shoes, shirts, and pants. And wear a seatbelt. I know, fascism, right? >I am seriously conside...

in confused
4w
BA: ~96% of US physicians reported they were fully vaxxed back in June. Not ALL physicians. That is not a "huge discourse" on this issue. But really, can you honestly provide a single example in modern medicine where the overwhelming scientific consensuses was wrong? Allow me to help you out. From Gil Ouellette, Ocean & Climate Scientist: With respect to modern science, there are very few if any examples of a scientific theory or robust scientific consensus being "... in confused
4w
Which is more likely, that 99% of scientists are wrong or that 1% are?

Here at TabNabber, we trust in the wisdom of experts and believe in the power of music.

Sure, everyone SAYS they are pro-science, but if you are not a scientist yourself and your beliefs are in conflict with the overwhelming majority of scientists, you are anti-science.

The majority of scientists know more than you do. As Arnold Schwarzenegger so eloquently stated, "If 9 doctors tell you you have cancer and need to treat it or you will die, and 1 doctor says the cancer will disappear, you should always side with the 9. It takes strength to admit you don't know everything. Weakness is thinking you don't need expert advice and only listening to sources that confirm what you want to believe."

With that, have a listen to expert faux news anchor John Oliver with the importance of listening to a statistically representative sample size of experts.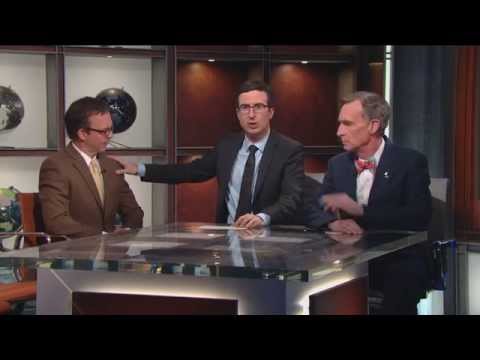 Eric Clapton is Covidiot Funding an Anti-Vaccine Band

Veteran musician Eric ClapSpread has been campaigning against coronavirus vaccines and claiming to refuse to play shows where vaccine mandates are required (though he still does). He is now bankrolling a tiny little anti-vaccine rock group that claims to advocate for "medical choice."

The musician has wasted money and the use of his touring van to a U.K. micro band who we'll be referring to as the "Freedumbs", whose lyrics include, "You can stick your poison vaccine up your arse."

What the Freedumbs and ClapSpread don't seem to understand is that freedom doesn't give one the right to harm others. The Covid-19 virus and the 2X faster spreading Delta variant is [shocker] highly contagious which means one's actions can and do affect others. Covidiots like these are the very reason the pandemic has stretched on for as long as it has, but don't take my word for it.